MT6/806/3
Railway Department,
Board of Trade,
8 Richmond Terrace,
Whitehall, London, S.W.
Nov. 29th 1897.
Sir,
I have the honour to report for the information of the Board of Trade, that in compliance with the instructions contained in your Minute of the 29 Sept. I have inspected – for Maj. F. Marindin – alterations near Duffield on the main line of the Midland Railway between Derby and Ambergate.
At Peckwash Mill Sidings, south of Duffield, there is a new trailing connection, on the down line, with a lie-by siding; and a new trailing connection on the up goods loop –
A new cabin has been built, to take the place of an old cabin, contg 17 working & 5 spare levers –
At Duffield Station, there is a new facing point connection on the down main line, leading into a down goods loop; a new trailing connection between the up goods loop & the up main line; and slip points on a through road from the up main to the down sidings make a new cross-over road between the main lines –
There is a new (additional) cabin at the north end of the station, contg 22 working & 2 spare levers – also a new footbridge over the railway, close to the cabin – the gates of an occupation crossing are bolted form the cabin –
At the south end of Milford Tunnel, abt ¾ mile north of Duffield, there is a new facing connection on the up line, leading into the up goods loop; a trailing connection on the down line, forming the outlet from the down goods loop; and a new main line cross-over road –
There is a new signal cabin, known as Milford Tunnel cabin, contg 13 working & 3 spare levers – two of these levers control wicket gates on either side of the Ry –
The only requirement I noted was that the label of No.8 lever at Duffield required to be amended, to agree with the locking – I think that it wd be less liable to be mis-understood if No.19 signal (at Duffield) were on the same post with No.21, instead of being as at the present, alongside No.17 – and No.19 shd be bolted from the junction box, similalry to No.17 (if not already done).
I have etc.
S.W.Addison Lt. Col R.E.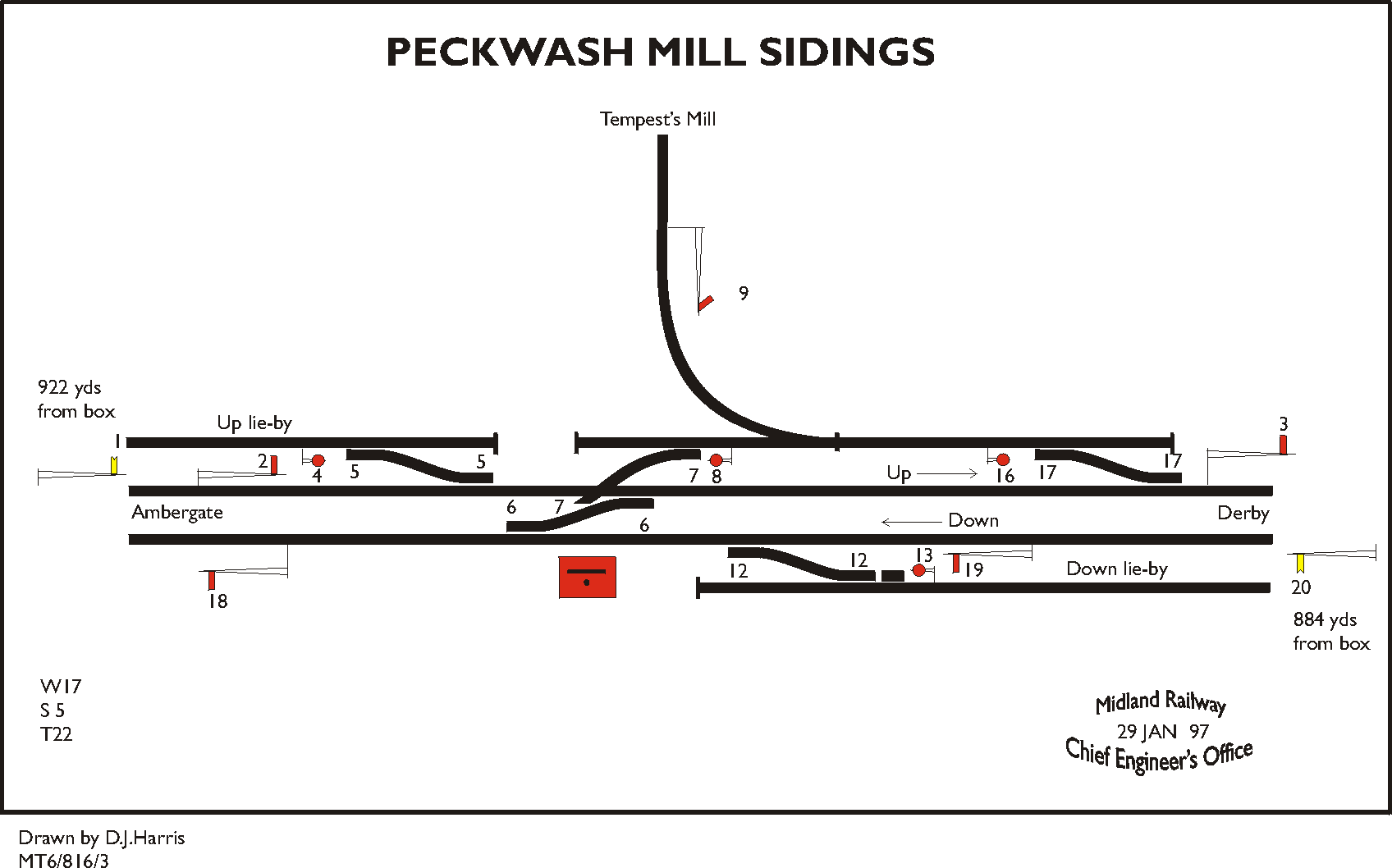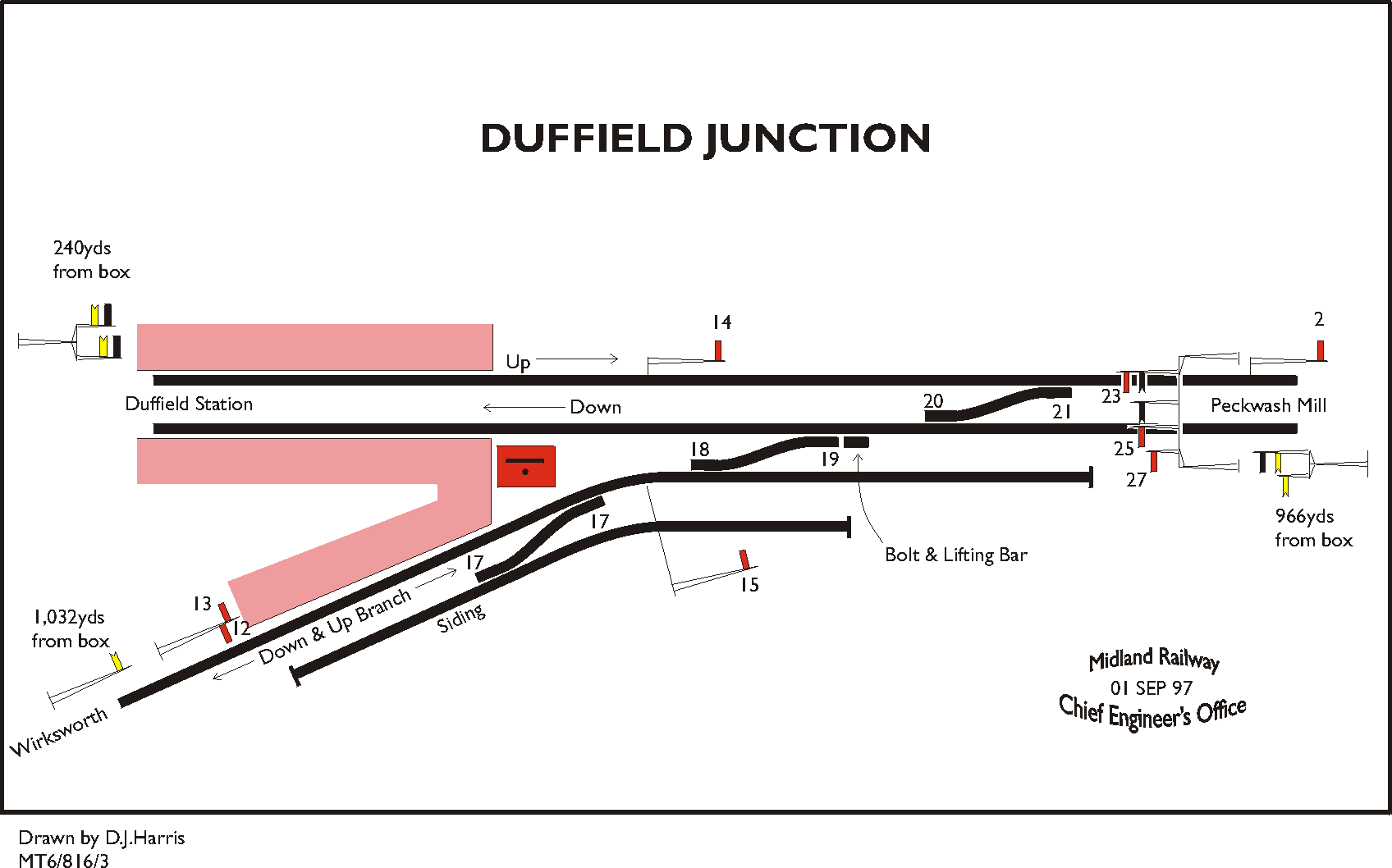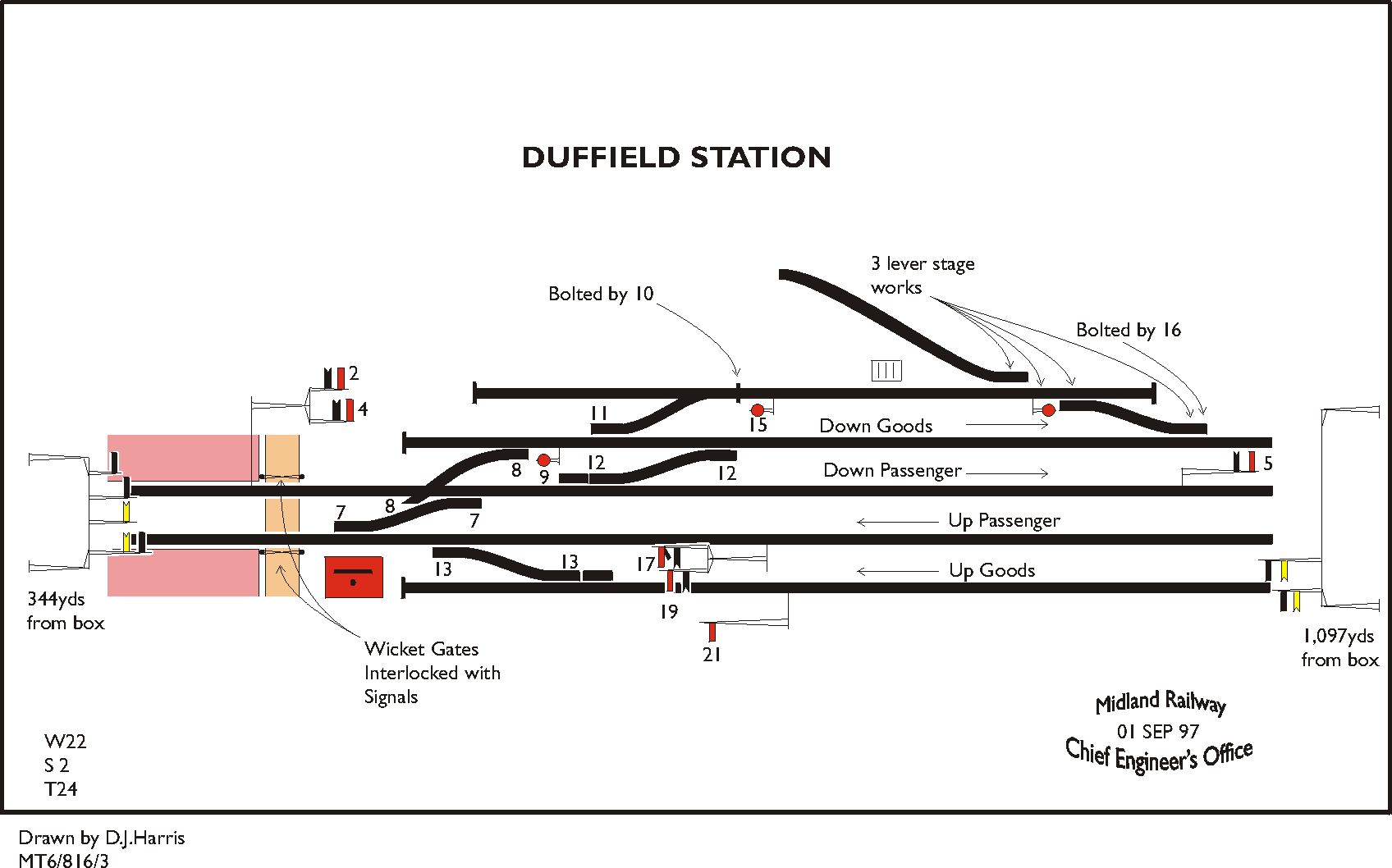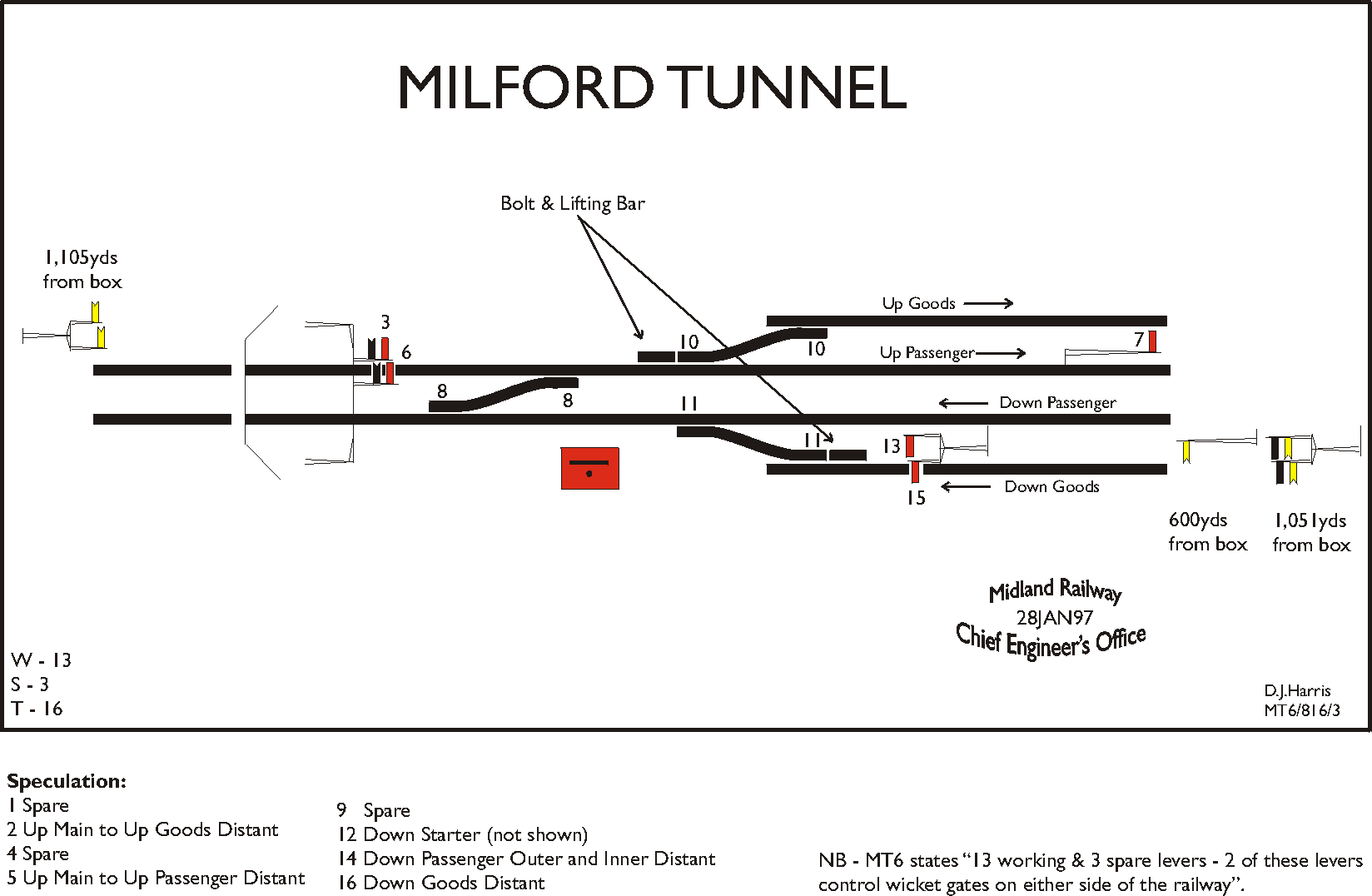 ---
Dave Harris, Willington, Derby, UK.
Email: dave@derby-signalling.org.uk
Page last updated: Monday, 24 August 2015